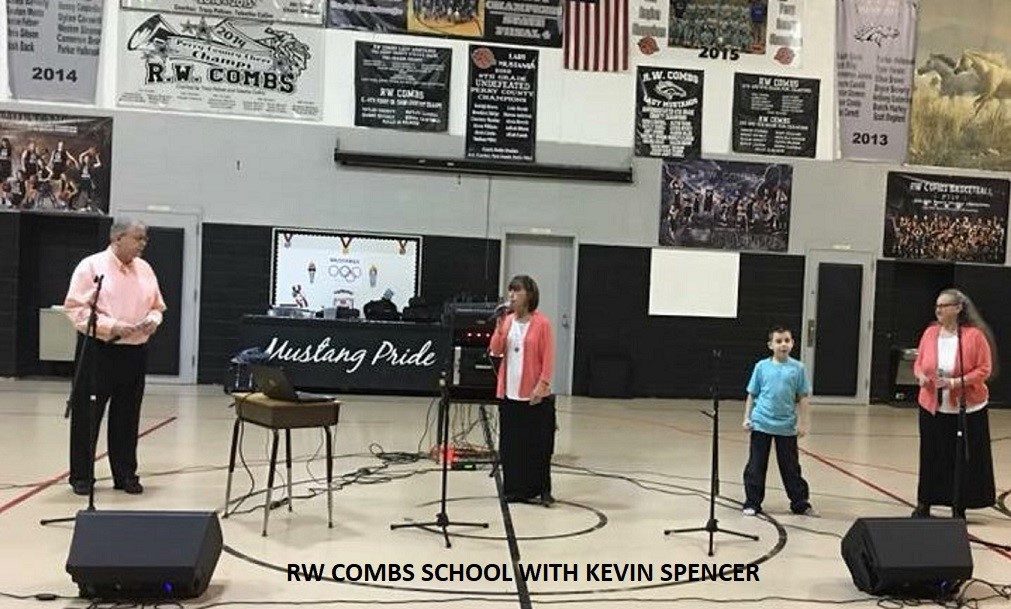 Anointed is moving into a new phase of their ministry as God begins to open doors across the nation, we are looking forward to all that God has planned for Anointed in 2021 and beyond, we are humbled, and blessed that God has chosen Anointed to share his gospel to folks across the nation.

We just finished our second Southern Way Records CD project it consist of old favorites & new original, we are excited about this move.

Anointed has a Brand New Radio Single entitled "I Believe" which is at radio stations across the country, and according to early reporting is getting great response, we are excited about this new single.
Anointed is excited to have our 13 year old grandson Landon Blake Slover taking the stage with grandma & grandpa, looking forward to what lies ahead. Our music is now being played on 5,000 stations around the world.
God has began to open new doors in several new states in 2021 we are excited about all that God is doing in this ministry, to Jesus be all the praise.
We have a very special prayer request concerning a need that we need to be met, please join with us in prayer.
Our Pastor for 30 plus years Timothy Morris United Christian Fellowship Church Hazard Kentucky You taught us the road to follow that why we are where we are today. We love you for teaching us the right way.
Proverbs 3:5-6 5 Trust in the LORD with all thine heart; and lean not unto thine own understanding. 6In all thy ways acknowledge him, and he shall direct thy paths.
Starting Jan. 7th 2021 Anointed will be doing FaceBook Live every Thursday evening at 7:00 PM
TO BOOK ANOINTED CONTACT: 865-804-2752 Anointed Office: 606-767-1670